Do more than switch on a light
Adjust room climate, lighting, ambiance, hue and much more.

Powered to save much more than energy.
Advanced environmental sensors monitor and measure air quality for the potential presence of harmful gases. The SuperGrid hardware, software and wireless products provide an open communication platform that integrates with existing legacy systems and components. Motion
sensors track patterns of behavior and occupancy to enhance security. The end result is a cognitive network that helps create a more sustainable ecosystem which documents WELL Certified Building compliance.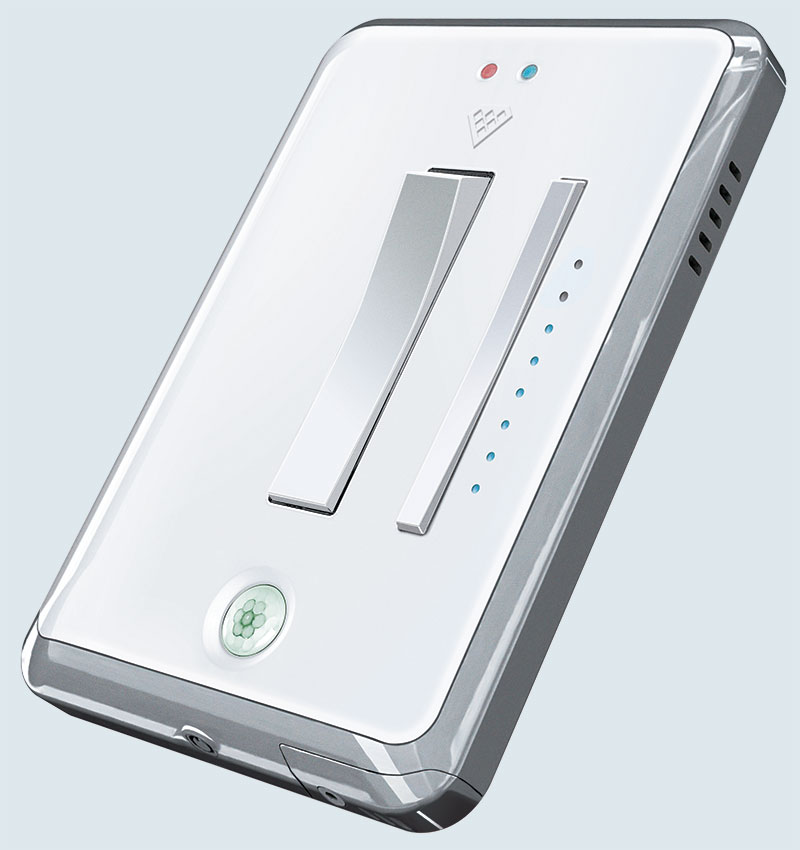 Maximum flexibility—minimum waste
The SuperSwitch has a wireless network that can control and monitor lights or other electrical devices without special wiring. Daylight harvesting sensors are built in to automatically dim or turn off lights when ambient light is sufficient.